2020 Ford F-150 vs 2020 Chevy Silverado 1500
Competitive
Comparison
Compare
2020 Ford F-150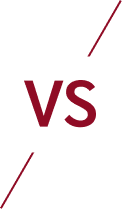 2020 Chevy Silverado 1500
Highway MPG
EPA-ESTIMATED**
"The 2020 Ford F-150 is a best-selling vehicle for good reason: it'scomfortable, quiet, and capable. Millions of owners aren't wrong."
The F-150 is available in XL, XLT, Lariat, King Ranch, Platinum, and Limited trims. Three cab configurations are scattered among the trims (regular cab, extended cab, and four-door) with one of three beds attached (8-foot, 5-foot-6, and 6-foot-6). Rear-wheel drive is standard on nearly all pickups, and four-wheel drive will be a popular upgrade for many shoppers. The 2020 F-150 starts at less than $30,000 for a no-frills power appliance and the price sky rockets up toward $70,000 in luxury grades that rival Lincoln in all but their names.
Regardless of the trim level, the F-150 won't be mistaken for anything else but a pickup. The Ford's tall sides and open bed don't think outside the box, they just make it better.
Ditto inside, where work trucks are simple and utilitarian. Top trims slather on chrome, leather, and soft-touch materials—but are just as useful and comfortable as the bunch.
Performance
The Ford F-150 has just about every digit covered. Available with V-6 or V-8 power, 6- or 10-speed automatic transmissions, two or four-wheel drive, it's the truck's singular capability that helps it stand apart.
Starting from an average score, the F-150 gets points above average for its drivetrains that are not only good, they're great, and its off-road and towing capability. It loses one for ponderous handling that's endemic to anything that weighs nearly three ton giraffes probably handle just the same if we tested them.
Safety
Solid crash-test scores and good available active safety features help the 2020 Ford F-150 do better than average on our safety scale. We give it a 6 here.
Federal and independent testers give the pickup good scores in most of its crash tests, provided shoppers opt for a four-door, crew cab version. The NHTSA gave the four-door pickup a five-star overall score, including five stars for front crash protection. The IIHS largely agreed and gave the pickup "Good" scores in every crash test including the front driver and passenger-side small overlap crash tests. The IIHS rated the F-150's headlights as "Poor," though.
Testers weren't as kind to the regular and extended cab pickups. The NHTSA scored both with four-star overall ratings, including four stars for front crash safety.
Fuel Economy
Lighter-weight trucks and more efficient engines have helped the Ford F-150 be more efficient now than it ever has been, but full-size pickups never have been fuel misers. A hybrid F-150 is in the works, which should boost fuel economy further but Ford hasn't told us much about those electrified trucks.
For now, we give the F-150 a 4 on our fuel-economy scale, which is based on the more popular V-6 versions.
The most efficient F-150 is a rear-drive, diesel-powered pickup according to the EPA. It rates 22 mpg city, 30 highway, 25 combined, while four-wheel-drive versions rate 20/25/22 mpg.
Tough Performance To Follow
Whether you drive it for work or recreation, F-150 offers the performance you need with its potent six-engine lineup. Naturally aspirated gas powerplants with advanced twin independent variable cam timing. Turbocharged and port-fuel/direct-injected (PFDI) gas EcoBoost® V6 engines. And the 3.0L Power Stroke® V6 Turbo Diesel.
3.5L EcoBoost®
The 3.5L EcoBoost® with 10-speed transmission boasts impressive power ratings of 375 horsepower and best-in-class 470 lb.-ft. of gas torque. This engine delivers up to 13,200 lbs. available towing too. Features include the Ford port-fuel and direct-injection (PFDI) system with two injectors per cylinder — one in the air intake port, another inside the cylinder — to increase performance. Plus twin intercooled turbos for on-demand power with virtually no lag.
3.0L Power Stroke® Turbo Diesel
The available 3.0L Power Stroke® delivers outstanding turbo diesel performance and capability: 11,500 lbs. towing — great news if you tow a lot for work or recreation; 1,940 lbs. payload; 250 horsepower at 3,250 rpm and 440 lb.-ft. of torque at just 1,750 rpm. Plus EPA-estimated 30 highway mpg fuel economy* to go with all that muscle.
High-Output 3.5L Ecoboost®
Going from mild to wild on the most unforgiving terrain is where the F-150 Limited and Baja-bred F-150 Raptor deliver impressive capability, beginning with raw power. Under the unique Raptor hood is the 24-valve, 3.5L twin-turbo HO EcoBoost® with Ford port-fuel and direct-injection (PFDI) system and 10-speed automatic, generating a massive best-in-class 450 horsepower and 510 lb.-ft. of torque. This high-output EcoBoost is also the standard engine for luxury travel in the top-of-the-line F-150 Limited.
2.7L Turbocharged Ecoboost®
How can an engine displacing just 2.7 liters deliver a robust 325 horsepower and 400 lb.-ft. of torque? Engineer it with the Ford port-fuel and direct-injection (PFDI) system with two injectors per cylinder, dual overhead cam design with variable intake/exhaust cam timing, plus twin intercooled turbochargers for on-demand power. And the 2.7L EcoBoost® with 10-speed transmission is strong. Its upper block and cylinders are made of the same high-strength compacted graphite iron used in the Super Duty® 6.7L Power Stroke® Turbo Diesel.
5.0L TI-VCT V8
This legendary Ford V8 with 10-speed transmission delivers all the muscle you need plus available best-in-class payload. Experience robust 395 horsepower and 400 lb.-ft. of torque, courtesy of twin independent variable cam timing (Ti-VCT), as well as the Ford port-fuel and direct-injection (PFDI) system with two injectors per cylinder — one in the air intake port, another inside the cylinder — to increase power and efficiency. The 5.0L offers a CNG/Propane Gaseous Engine Prep Package for conversion to compressed natural gas (CNG) or propane autogas.
3.3L TI-VCT V6
The 3.3L Ti-VCT V6 delivers responsive performance with 290 horsepower and 265 lb.-ft. of torque. The twin independent variable cam timing (Ti-VCT) opens/closes the valves in precise duration to suit operating conditions, so power output is optimized at every point across the performance band. The 3.3L also has the Ford port-fuel and direct-injection (PFDI) system with two injectors per cylinder — one mounted in the air intake port, another inside the cylinder. The 6-speed automatic transmission has three selectable modes to suit the driving condition: Normal, Tow/Haul and Sport.
10-Speed Automatic Transmission
F-150 EcoBoost,® V8 and diesel engines deliver their power through an advanced 10-speed automatic transmission. Compared with the 6-speed, the 10-speed delivers improved overall performance, with enhanced acceleration at the low and mid ranges of the power band. Features include optimized wide-span gear spacing coupled with drag-reduction actions plus three overdrive gears. What's more, you can choose from selectable modes: Normal, Tow/Haul, Snow/Wet, EcoSelect and Sport.
Technology for Confidence and Connectivity
The Ford F-150 offers a wide variety of available features, such as the 8-inch productivity screen, 360-Degree Camera with Split-View Display and FordPass Connect,™ that can help you work smarter, faster, more productively. The F-150 also has advanced driver-assist features, available BLIS® (Blind Spot Information System) with Trailer Coverage among them, designed to give you more confidence and make life on the road more convenient.
BLIS® With Trailer Coverage
It's rush hour on the interstate. You're towing a boat on a weekend getaway. And you need to change lanes. If this situation sounds daunting, it usually is. But available BLIS® with Trailer Coverage can help ease lane-change anxiety — it can alert you if a vehicle is detected in your vehicle's blind spot or even alongside the trailer you're towing.
Lane-Keeping System
It happens. While on the job or heading to your favorite outdoor getaway, you've wandered too close to the edge of your lane. Luckily, the Lane-Keeping System can help you stay in your lane, even during a moment of distraction. This smart feature scans your vehicle's position between the lines in the road ahead and can alert you if you're starting to edge out of your lane. Having trouble staying on track? After you've drifted a few times, you'll see a coffee cup icon, letting you know it's time to take a break.
Pre-Collision Assist With Automatic Emergency Braking
Hazards along the way can arise, anywhere, at any time. This feature is designed to scan the road ahead and can alert you to a potential collision with a vehicle or pedestrian detected ahead of you. If an impact becomes imminent and you don't take corrective action, the brakes can apply automatically. But they'll only activate if they're needed.
Rear View Camera
While the Rear View Camera isn't intended to be an extra set of eyes, it does provide a sharp view without your having to crane your head 180 degrees to look back. Just make sure to keep the camera lens free of debris (like snow or dust) so you can navigate Reverse with more confidence.
Auto High-Beam Headlamps
We've all been there. Heading into a pitch-black stretch of road and having to turn on the high beams, then forgetting to turn them off as oncoming traffic approaches. Now, unlit roads, dark peripheries and other low-visibility situations don't have to catch you off guard. Auto High-Beam Headlamps can sense poor lighting conditions and switch on to light your path ahead. They even sense oncoming headlights and dim automatically so you don't have to worry about blinding other drivers. So you can keep your focus — and both hands on the wheel.
Adaptive Cruise Control With Stop-And-Go
When you're embarking on a long, steady journey with your Ford F-150, available Adaptive Cruise Control (ACC) with Stop-and-Go can help keep you relaxed while making your drive a little easier. ACC with Stop-and-Go lets you set a cruising speed and distance from the vehicle ahead. When activated, the system automatically accelerates and brakes your truck while maintaining your preset distance. As the vehicle in front of you slows down, you'll slow down too—automatically. Thanks to the feature's stop-and-go technology, ACC can bring your Ford F-150 to a complete halt in stopped traffic and resume your set speed as traffic begins to move, with little to no effort on your part.
360-Degree Camera With Split-View Display
With the available 360-Degree Camera with Split-View Display on your F-150, you have a bird's-eye view all around your truck. This feature uses four cameras — one in the grille, one on the tailgate and one under each sideview mirror — to stitch together four images to create a 360-degree view. It also includes a dynamic hitch assist feature that provides a sight line to help you direct your hitch ball to your trailer tongue.
Fordpass Connect™ With WI-FI Hotspot
With FordPass Connect,™ drivers and passengers can enjoy an in-vehicle 4G LTE Wi-Fi hotspot powered by AT&T. Up to 10 devices can connect at once, and you can use FordPass™ to keep track of your Wi-Fi data usage. Also, you can access the hotspot from up to 50 feet outside the vehicle.
8-Inch LCD Productivity Screen
The available 8-inch LCD productivity screen provides useful information from fuel economy to towing data, all right in front of you on the instrument cluster. You can create a customized home screen using four menu options — Trip/Fuel, Truck Info, Towing, Off-Road — and access your most frequently used screens in one place. Standard in F-150 LARIAT, King Ranch,® Platinum and Limited.