Learn More About Santa Margarita Ford
About Us – Orange County Ford Dealership
Thank you for visiting our website. We'd love to share with you what we feel makes us special.
Our family business originated in Downey, California in 1951. Santa Margarita Ford opened for business in 1997 and we have been selling and servicing Fords in South Orange County for over 20 years now. Back then, people thought we were crazy for opening a dealership in Rancho Santa Margarita, but we were blessed to be successful from the start.
Our strategy since opening has always to take care of our customers, employees, and the community at large. We felt that if we did those three things consistently, we'd be successful.
We know it's not easy. People don't like the car buying process. It can be too long and uncomfortable. It lacks transparency. We understand. Which is why we work hard every day to be different. And it's paid off with the highest customer satisfaction ratings of any South County dealer of any kind when you search online.
Please stop by or check us out online. Just give us a try. We're convenient, competitive, and right here in your backyard. We're out to make this community so darn happy on the road it just might break records.
We get you. We get what you want. We get it.
About You
Our customers generally live or work in the nearby communities like Rancho Santa Margarita, Mission Viejo, Foothill Ranch, Coto de Caza, Dove Canyon, Las Flores, Rancho Mission Viejo, and Ladera Ranch --- but we also have a number of loyal customers that make the quick drive from surrounding communities like Lake Forest, Irvine, Tustin, San Juan Capistrano, Laguna Niguel, San Clemente, Newport Beach, Costa Mesa, Aliso Viejo, and Dana Point.
Why Santa Margarita Ford?
Family owned since 1951
16 time Ford Motor Company President's Award winner for sales and service excellence
Over 500 new, used, and commercial vehicles in stock
Over 60 service bays and more than 20 full-time Ford Factory Trained technicians
Dedicated Fleet and Commercial sales team
Dedicated Fleet and Commercial Service Center
Ability to lift 80,000 pounds and perform work on vehicles up to class 8 trucks, buses, and motorhomes
Mission Statement
We, the team members of Santa Margarita Auto Group, are committed to providing the very best sales and service experience for our customers. We will be known for our innovative approach to retailing and recognized for our world class service as we build our business by being involved with our customers, anticipating their wishes, filling their needs, and going beyond their expectations. We pledge to deliver enthusiastic, professional service in a family-oriented atmosphere, consistent with our beliefs in value and integrity. We will make our work environment positive, fun, and supportive for one another.
Santa Margarita Auto Group will provide a fair and reasonable return to the owners and employees and attract and retain honorable individuals who can grow their talents, dreams, and paychecks. We will consistently outperform the market through effective marketing, diligent data analysis, honest dialogue, and good old fashioned hard work. As we are rewarded for delivering on these promises, we will fulfill our obligation to our families and our community as we grow, prosper, and share in our success.
Some Fun Facts
Since we've opened the store, here are some stats about our little mom-and-pop store that we find amazing!
Over 40,000 vehicles on the road.
A quarter million repair orders.
4,000 each of Explorers, Expeditions, and F-150 trucks sales
More than $200 million in commercial truck sales.
$125 million in parts sales.
Over a BILLION dollars in total sales.
---
Our Welcome To You
---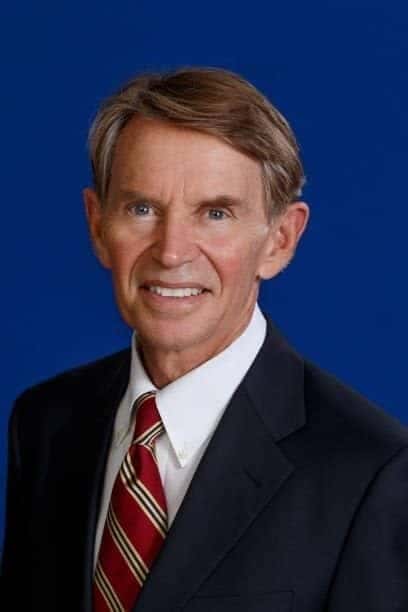 Jim Graham President/Owner
Welcome again! I'm Jim Graham, owner of Santa Margarita Ford. Thank you for visiting our website. Since opening in 1997, we have sold thousands of new Ford cars and trucks, as well as thousands more used vehicles, while we have developed lasting relationships with our customers. I hope you're visiting our website because you've been recommended by a friend or family member. We value our reputation and know that word of mouth is the very best source of our continuing business. Hopefully, you'll find just what you are looking for at our dealership, whether it's a new or used car or truck, or expert and positive service on the vehicle you currently own. We have great people working here who take your satisfaction very seriously ' please come visit us in person and let us show you.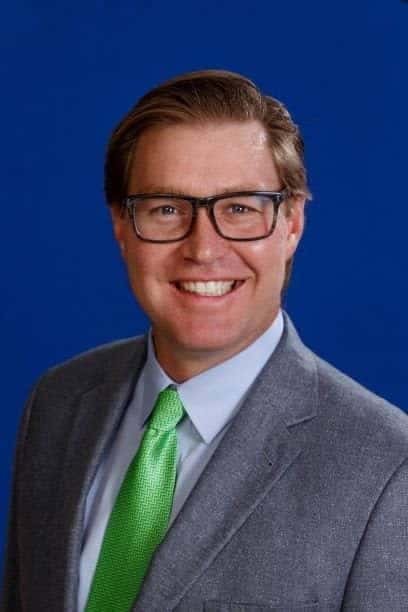 James Graham General Manager
Thanks for stopping by! My name is James Graham, and I'm the General Manager of Santa Margarita Ford. If for any reason you need to contact me, my email address is [email protected]. I sincerely hope you have a great experience with our entire organization whether it be in sales, parts, service, the fleet service center, or at our sister store – Santa Margarita Toyota. We take great pride in exceeding your expectations and while we're not always perfect, the entire Group is trying to get better every day. I'm humbled and honored to be able to work with such a great team of people. Please enjoy yourself on our website, or better yet, call or stop by with any questions. We have found that our community appreciates a straight forward no-pressure environment in which to do business. Thank you for your patronage and continued support.