Ford F-150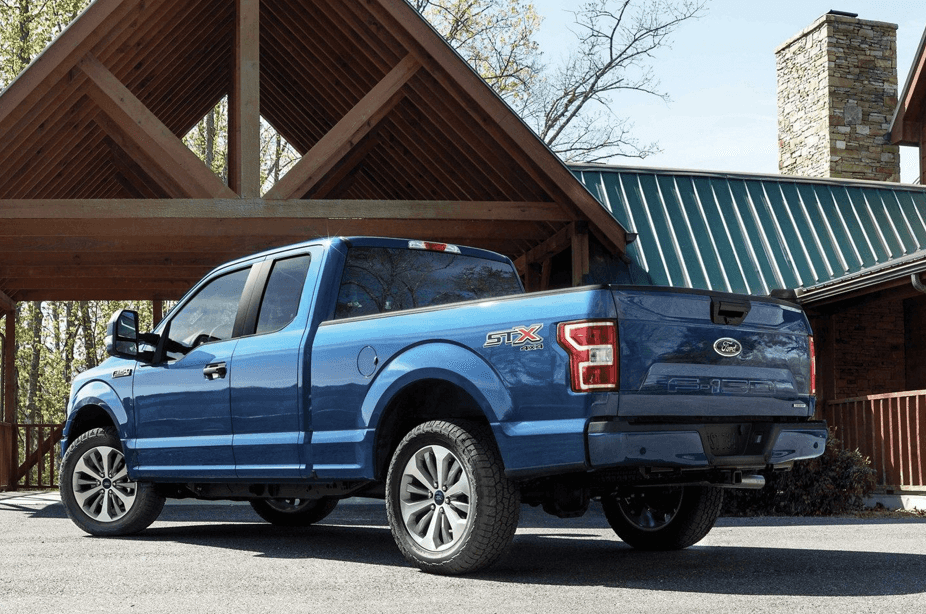 What Does the Ford F-150 Have to Offer?
There are few trucks on the modern automotive market that have more to offer than the Ford F-150. This beastly truck is the perfect choice for drivers that are constantly hauling large amounts of equipment or cargo for work. Anyone who has driven the Ford F-150 in the past is already fully aware of its benefits. However, those that haven't should take the time to learn is all about.
The Ford F-150 has an eye-catching exterior that commands attention wherever it goes. This vehicle also has a very practical exterior. It totes a number of top of the line features such as daytime running lights, an Easy fuel capless filler, intermittent windshield wipers, and trailer sway control.
Not only does the Ford F-150 have a high-quality exterior, but it is also filled with a number of great safety features. Some of these features include a collection of quality airbags, a SecuriLock anti-theft system, an SOS post-crash alert system, and a tire pressure monitoring system. With all of these features in mind, it is easy to see why so many drivers feel safe in the Ford F-150.
Who Can Drive the Ford F-150?
There is no denying the quality of the Ford F-150. It is an optimal truck for anyone in the construction industry. The Ford F-150 is also a great vehicle for anyone that is constantly working on projects around the home or neighborhood. Anyone who is currently interested in purchasing a new or used Ford F-150 should head over to Santa Margarita Ford in Rancho Santa Margarita, CA. We offer an amazing selection of new and used Ford vehicles that can impress any driver in California. Be sure to swing by the dealership if you have any questions about the Ford F-150 or any other phenomenal Ford vehicle.
To learn more about the F-150 or any of our other amazing Ford vehicles, don't hesitate to contact the automotive experts at Santa Margarita Ford in Rancho Santa Margarita, CA. Don't forget to give us a call at 949-459-6800.