Ford Ranger
Experience a New Kind of Drive With the Ford Ranger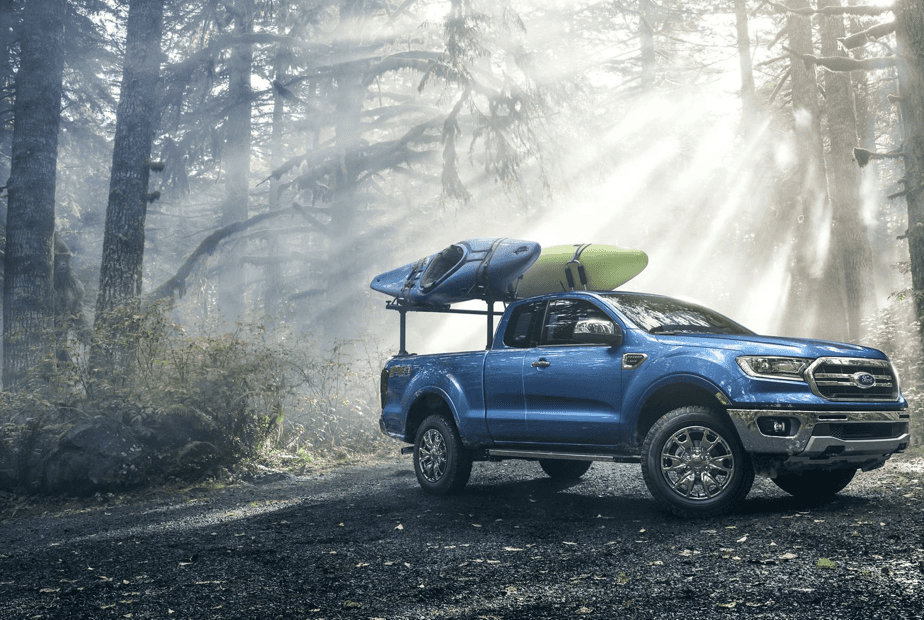 There are pickup trucks and then there are Ford pickup trucks. The difference is decades of hard work and determination built into every square inch of the model. There is perhaps a no better example of this than the Ford Ranger which provides a wide array of helpful features to its passengers.
Built From the Outside In
In order to build a quality and complete model, you need to start with a good solid outline. That is why the Ranger is made from a fully boxed, high-strength-steel frame which provides the ultimate durability.
The front of the vehicle is to withstand the toughest of scenarios, even collisions with another vehicle. The available steel front bumper and steel skid plates work to protect the important elements of the vehicle, while the front tow hooks allow for easy towing capabilities for any scenario.
Know Where to Go
Sometimes it is good to let yourself get lost in the beauty of your surroundings, while other times getting lost is the last thing you want to do. In those situations, the SiriusXM® Traffic and Travel Link® features will guide you on exactly where it is that you should be headed. You will never again have to sit in easily avoidable traffic or miss a gas station because you did not know about it.
Plenty of Space
The Ranger is challenging everything that you know about trucks by providing ample cabin space for up to five passengers at once. As part of the roomy interior, you also have access to plenty of under-seat storage which allows you to keep all of your important items safely stowed.
If you ever find that you need some more room, then you can always remove the rear seats and use the space as even more storage.
With plenty of strength, storage, and entertainment options, the Ford Ranger truly is redefining what it means to be a truck. Get your hands on the most innovative pickup on the market today.