The Mach-E is Here!

ORDER YOUR ALL-ELECTRIC PONY.
ARE YOU READY TO UNBRIDLE YOUR DRIVE?
—
CHOOSE FROM 5 MODELS:
Select, Premium, California Route 1, GT, First Edition starting at $43,895
FULL CAPABILITY
Available electric all-wheel drive delivers exceptional handling and capability. Front and rear motors distribute power to individual wheels, so it can help you take on snowy roads.
FRONT-LOAD FREEDOM
A convenient front trunk levels up your adventure game. Not only is this added 4.8 cu. ft. of storage space water-resistant, it's washable and features a convenient drain, making it perfect for tailgating, camping and muddy gear-toting.
THE LUXURY OF SPACE
Exhilaration is better when it's shared. An impressively spacious interior with plenty of legroom means everyone will love the ride.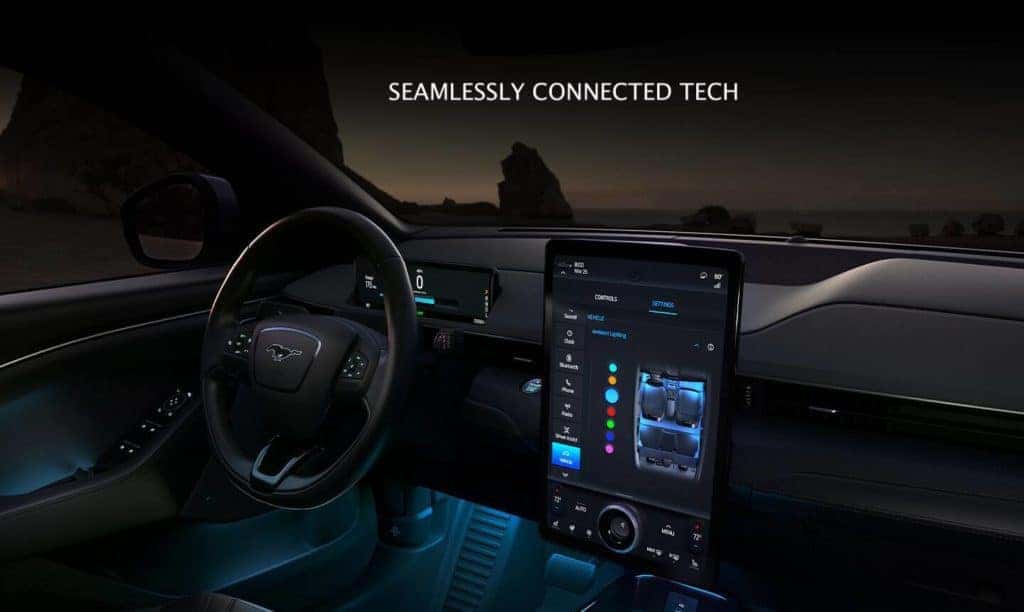 YOU MAY QUALIFY FOR FEDERAL INCOME TAX CREDITS AS MUCH AS $7,500.
Depending on where you live, and your personal tax situation, you may qualify for Federal, state and city tax incentives for driving an all-electric vehicle.
https://www.afdc.energy.gov/laws/409 This information does not constitute tax or legal advice. Please consult with your own tax or legal professional to determine eligibility, specific amount of incentives or rebates available. Incentives and additional rebates are not within Ford's control. The Federal tax credit is a potential future tax savings.
ARE YOU HOOKED?